During the 16th century, it happened that hundreds of people started to dance in the streets of Strasbourg, in a desperate, apocalyptic mood. Some of them even died, after days and even weeks of crazed, uninterrupted dancing.
This historical "dance epidemic" is the starting point for my outdoor research practice in the streets of my neighborhood of Berlin-Friedrichshain. In several performative walks, in a time when bars, cafés, and shops were closed, I looked for small, intimate public stages, like door frames, triangles, lines, circles: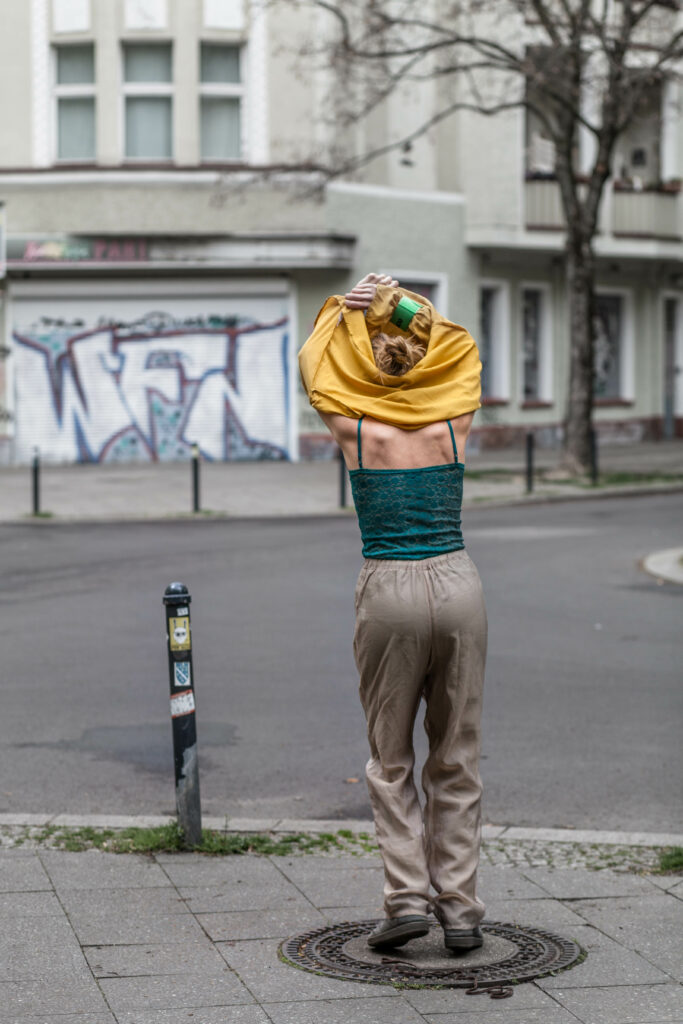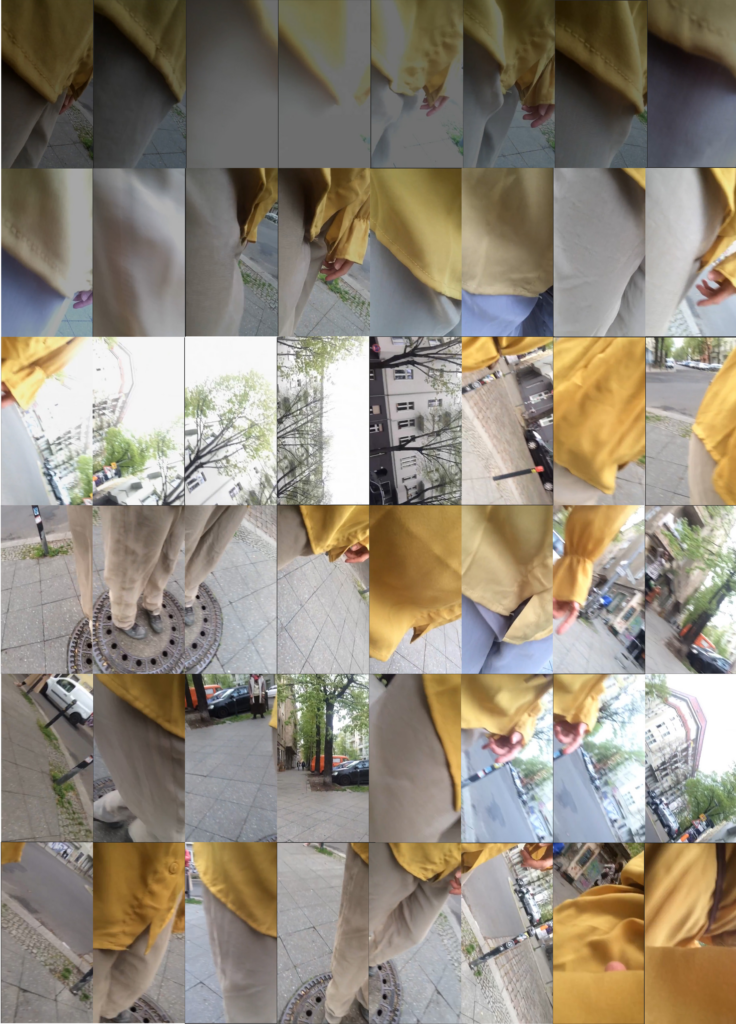 I explored inner subtext and audio description as tools to open up the senses, towards the urban surrounding's sensorial information, which became the main source of nourishment for the movement quality. After some solo research, three other dancers joined my walks. We built a protective swarm around the performing solo dancer by singing songs. Accumulating information from the past and present, and inside and outside views of our bodies, we challenged the borderline blurring care, control, freedom and dependence.
Voices and dance: Fausta Scarangella, Sancha Meca Castro, Steffi Sembdner-Erfurt, Anja Kolmanics
Choreography: Anja Kolmanics
Foto: Lily Roggemann
---
Anja Kolmanics is a Berlin based artist. As a dancer, she worked for YET company, makemake produktionen, Martin Gropius Bau, among others. Her own choreographic work was shown at Performing Arts Festival Berlin, LetMeIn Festival Berlin, Brotfabrik and Ada Studios Berlin. At the moment her work is supported by the DIS-TANZEN scholarship of the German government. The dancing plague research project will be continued as a performance installation in summer 2022.